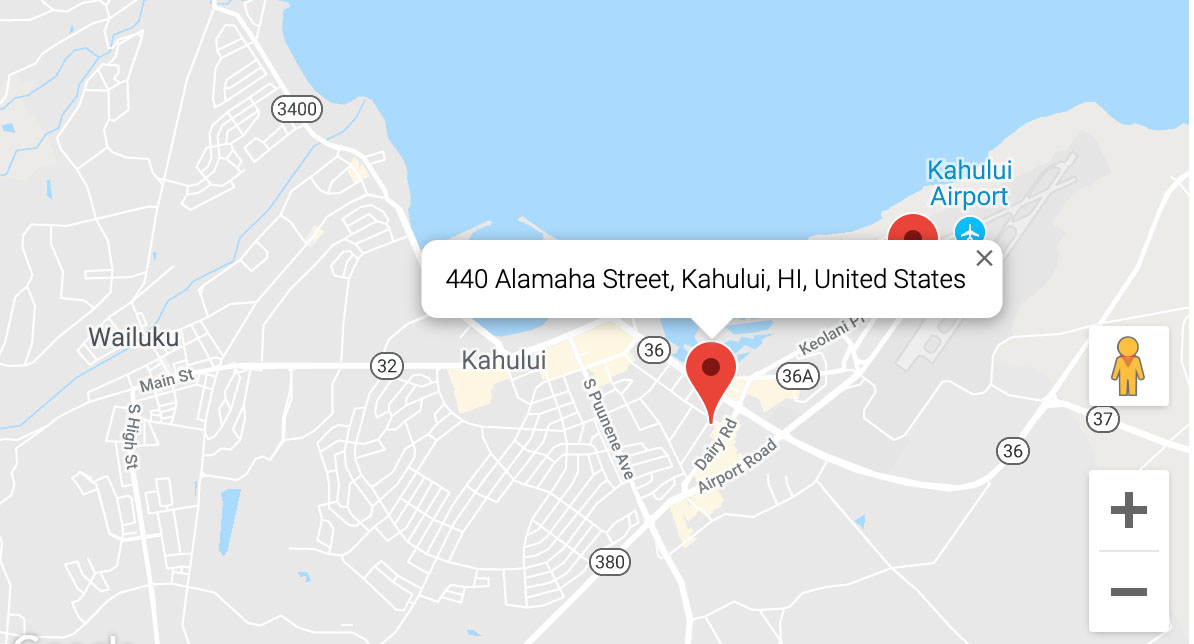 440 Alamaha Street, Kahului
Our Shop is located 1 mile away from Kahului Airport Parking.  We are just 5 minutes drive away from O.G.G.
Due to Covid-19 pandemic we suspended all our free shuttle services and we only offer pre-scheduled pick ups and drop off to protect the health of ur customers and employees.
Reserve a car
Please submit your reservation online